No language skills? No problem. You'll survive and get by.
That's the first thing to remember. You'll survive.
Maybe you'll have a bit of a hassle, but in any capital city or major tourist destination, you're going to be okay without speaking the local language. You might want to be careful about striking off into the countryside if the place is undeveloped and dangerous, but you'll be fine in any capital city.
Here's some things to bear in mind -
1. Someone will speak English. You might have to go to 3, 4, or 5 shops, but eventually you'll find someone.
2. There's places where expatriates hang out a lot. You can find one of those and get briefed on the local customs, areas to live, etc. Actually, the less developed a country is, the easier and more prominent the expat places are. The Foreign Correspondents Club (FCC) in Phnom Penh, Cambodia is a great example. You'll find someone there at any time who can give you the rundown on Cambodia.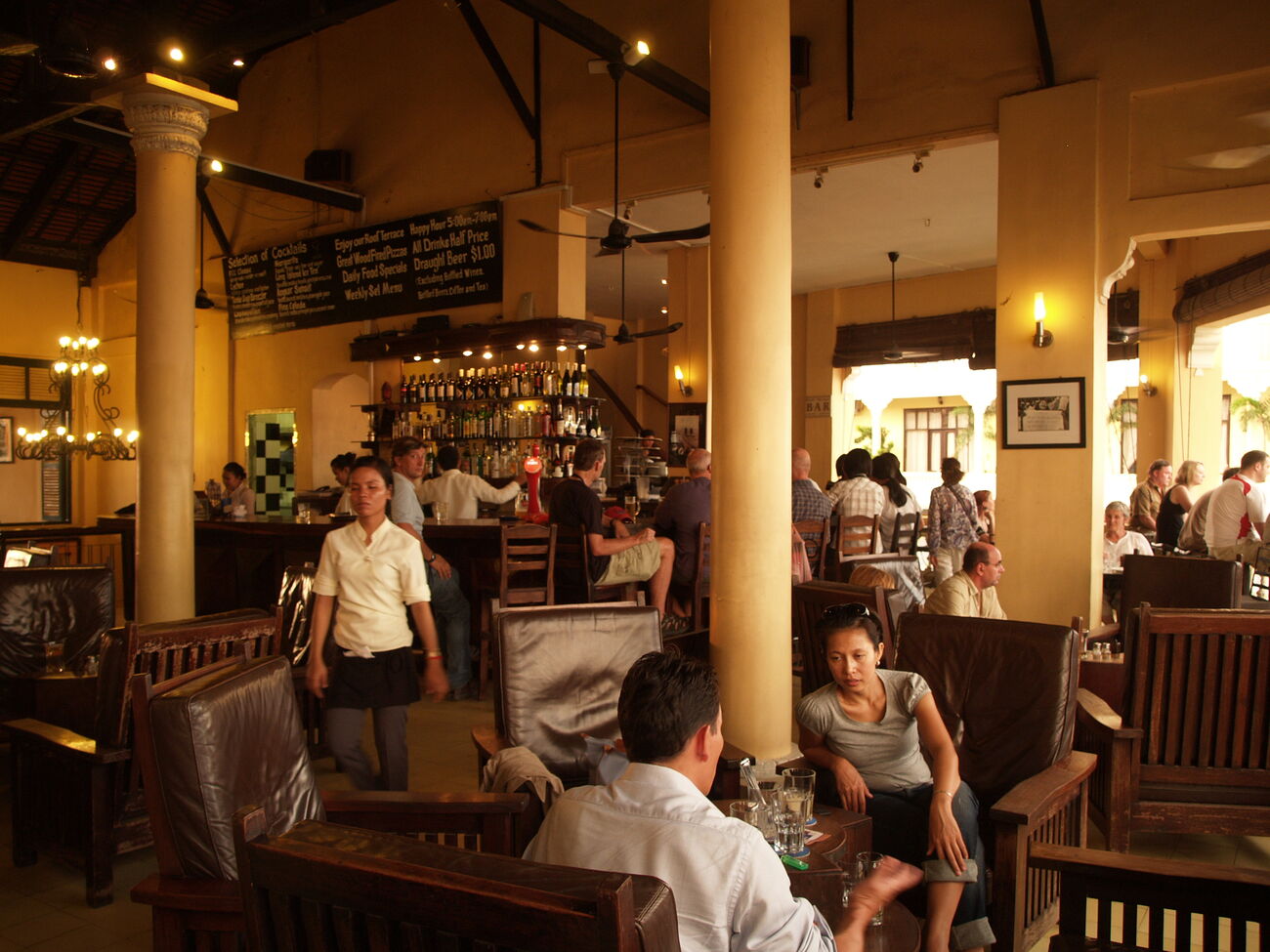 3. The concierge at almost any 5-star hotels will help you, even if you're not a guest. Just go in and ask for help. Heck, even tell them you're not staying there. Oftentimes they'll give you free maps as well, if you want them.
4. There's a ton of good information online. I like Seat61 for in-country transit on trains and ferries, Wikitravel for general information, and Kayak for flights.
5. The first words to learn in any country are "hello" and "thank you." If the country has a reputation for disliking people who don't speak their language (France...), then also learn "Do you speak English?" in their language. ("Excusez-moi, parlez-vous anglais?") These three phrases buy a ton of goodwill.
6. Use hand signals and gestures liberally. You can usually order chicken by going, "squawk squawk!" and flapping your wings. Yes, you look a little stupid, but it's also charming in a way. You can do similar gestures for train stations, airports, food, etc.
7. If you do have a location, food, or phrase that's important to you, write it down on your phone. If it's a language you can't write (Chinese, Japanese, etc), take a picture of it to show people.
Between those 7, you'll almost always be able to get by.
Got any good travel advice? Let's hear it in the comments.